ATEX-compliant rotary encoders, counters and proximity switches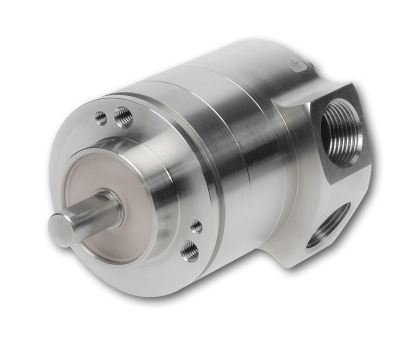 In many industrial applications, explosive atmospheres may form - the components used must therefore be ATEX certified. Hengstler offers a wide range of explosion-proof rotary encoders, counters and proximity switches especially for these applications.
Compact, robust and versatile - these are the main characteristics of the ATEX-compliant Hengstler components. For example, the ACURO AX65 rotary encoder would currently be the most compact, explosion-proof absolute encoder on the market. The AX65 has a diameter of just 59mm and is therefore only half as large as conventional explosion-proof rotary encoders. Due to their small size, ACURO AX65 absolute encoders are ideal for tight installation spaces in applications in the chemical industry, oil and gas extraction, in mining and painting facilities. Due to their very good resolution (16 bit multi-turn), the high protection classes (IP66/IP76) and a variety of connection hoods, designers can use them flexibly.
Hengstler pneumatic totalizing counters, time counters and proximity switches are also intended for use in the ATEX Zones 1 and 21. In contrast to mechanical, electrical and electromechanical counters, the 495, 497 and 499 counters also work perfectly in environments with high dust exposure or electromagnetic interference fields. By using these counters, controls can also be installed in hazardous environments more easily than by using electronic counters or PLC.
The Hengstler proximity switches 490 are also ATEX certified. They identify the exact position of workpieces, tools or machine components in the room - even if a wall made from a non-magnetic material is located between the object and the switch. Due to their compactness, the switches are suitable for many applications.
As a manufacturer of counters, printers, cutters, relays and encoders, HENGSTLER offers many years of experience in electromechanics, mechanics, pneumatics and electronics.