Reliable encoders with the latest Profinet protocol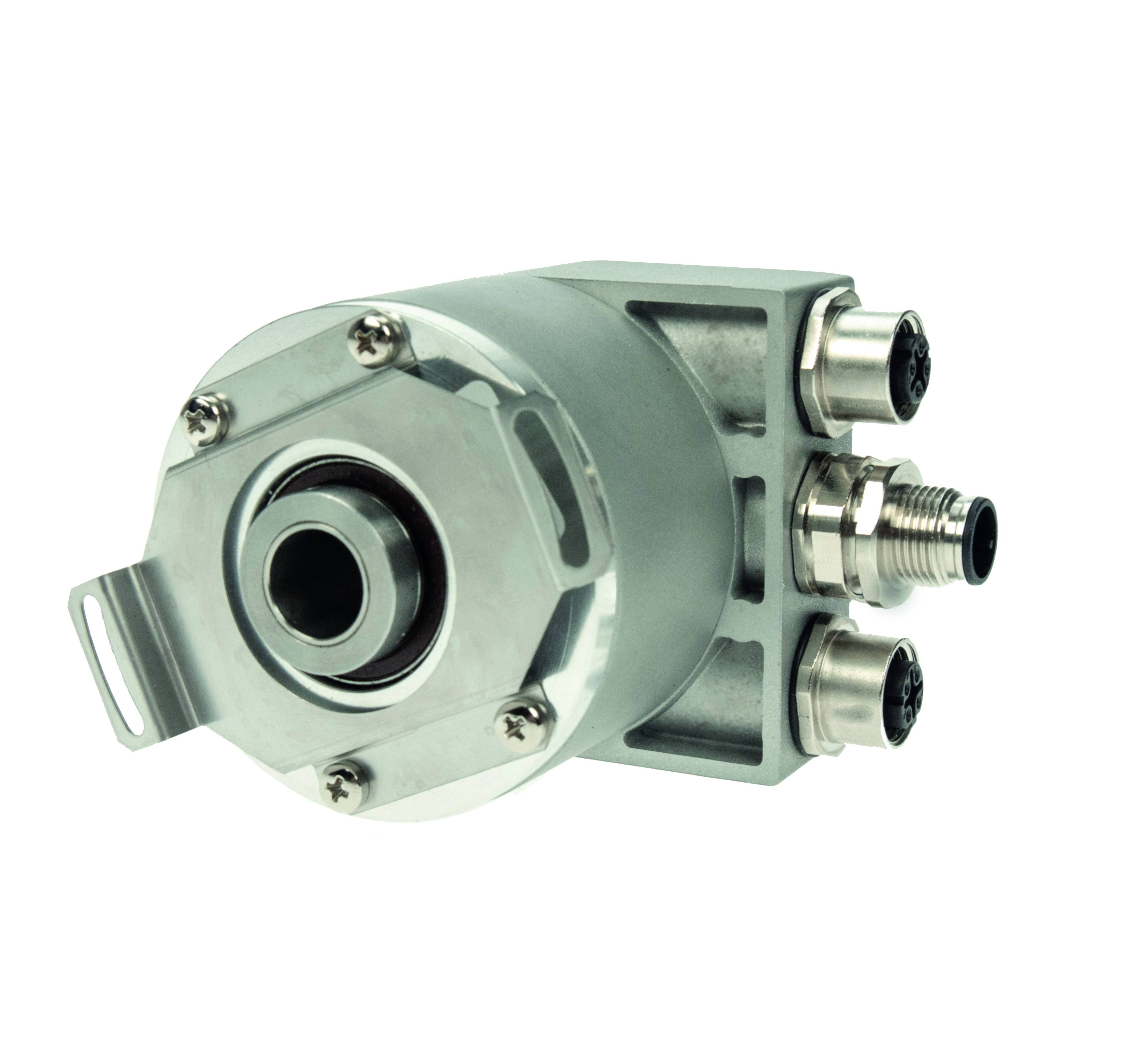 ACURO series can now also be used for IoT applications and helps automation engineers to improve energy efficiency.
Until now, the Hengstler ACURO encoders have been distinguished by their great robustness, high level of precision and low energy consumption. They now also offer the latest Profinet protocol 4.2 and are thus ready for all Industry 4.0 applications.
The Hengstler ACURO AC58 is one of the most robust and versatile absolute encoders on the market. Hengstler has now expanded the product range to include the popular Profinet interface and has thus optimised it for the current SIEMENS environment. This allows users to use the complete SIEMENS performance. In addition to the previously purely SIEMENS-specific telegrams 86 and 87, the new Profinet protocol also includes the new telegrams 88 and 89 (64 bit). The Profinet protocol 4.2 is also prepared for the interface standard OPC-UA, which means that encoders may be used for all IoT applications. This includes remote maintenance as well as condition monitoring, predictive maintenance and preventive maintenance. Users can perform software updates for ACURO AC58 encoders themselves thanks to the new protocol. Another advantage of Profinet 4.2 is the unambiguous speed value referencing: Until now, it depended on the interpretation of the respective encoder manufacturer.
The ACURO AC58 encoders can be used in almost all industrial applications because they have a wide range of options and functions. Designers benefit from the enormous freedom this gives them to design their systems. As a result of their high resolution of up to 22 bit (singleturn) and their very short cycle times of 31.25 seconds, absolute encoders are ideal for use in high-precision applications, such as satellite antennas, measuring systems or in printing technology. With an absolute accuracy of +/-35'' and a repetition accuracy of +/-10'', they are also the first choice for highly dynamic applications such as in packaging technology or pick-and-place systems. Due to their great robustness, ACURO AC58 encoders are also used in heavy-duty applications like in the wood, steel or paper industry, in construction machinery as well as in hard-to-access areas and bridge control systems or in wastewater management.
ACURO AC58 encoders withstand shocks up to a strength of 400g and vibrations up to a strength of 30g without any problems and can be used in a wide temperature range from -40 to +85°C. The encoders are designed for a rotational speed of at least 10,000 rpm in continuous operation and have an average energy consumption of only 1.5 watts (multiturn version). As a result of the short cycle times, a smoother control is possible than for conventional encoders, which means that users are able to save up to 30% energy. In addition to the Profinet interface, the encoders also offer the Protocols Ethernet/IP, SSI/BiSS, EtherCAT, Profibus, CANopen, CANlayer2, DeviceNet, Interbus and SUCOnet.
As a manufacturer of counters, printers, cutters, relays and encoders, HENGSTLER offers many years of experience in electromechanics, mechanics, pneumatics and electronics.