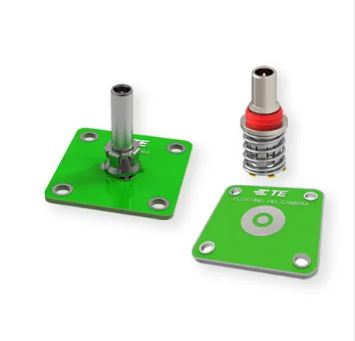 Automotive Coaxial Camera Connectors
TE Connectivity (TE) manufactures high performance 6 GHz coaxial automotive camera connectors to support the latest developments in vehicle camera technology. Based on the popular MATE-AX and FAKRA connectors, TE's portfolio of automotive fixed and floating coaxial connector solutions supports cameras of 12 megapixels / 60 fps and beyond.
Benefits
Floating and fixed header solutions
Single and multi-PCB support
High-level of misalignment compensation: ± 0.5 mm in all directions for floating solutions
Highly compact design
Waterproofing of IP6K9K
Broadband connectivity to support beyond 8-12 megapixel / 60 frames per second
Support all current and next-generation automotive coaxial SerDes protocols
Supports phantom power supply
Compatible to metal and plastic camera housings
To branches, such as the automotive industry, aerospace, but also in defense systems as well as the whole new energy sector, TE Connectivity offers high-quality and innovative products.