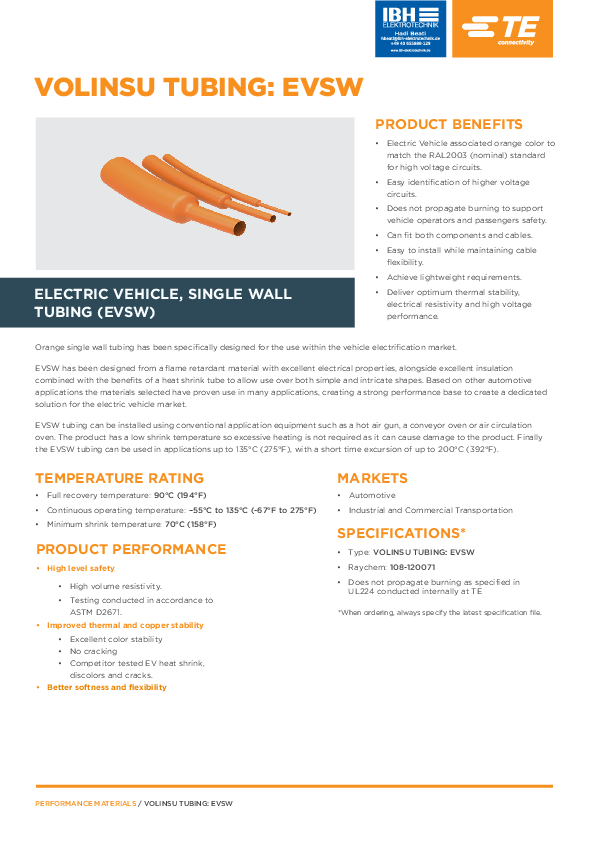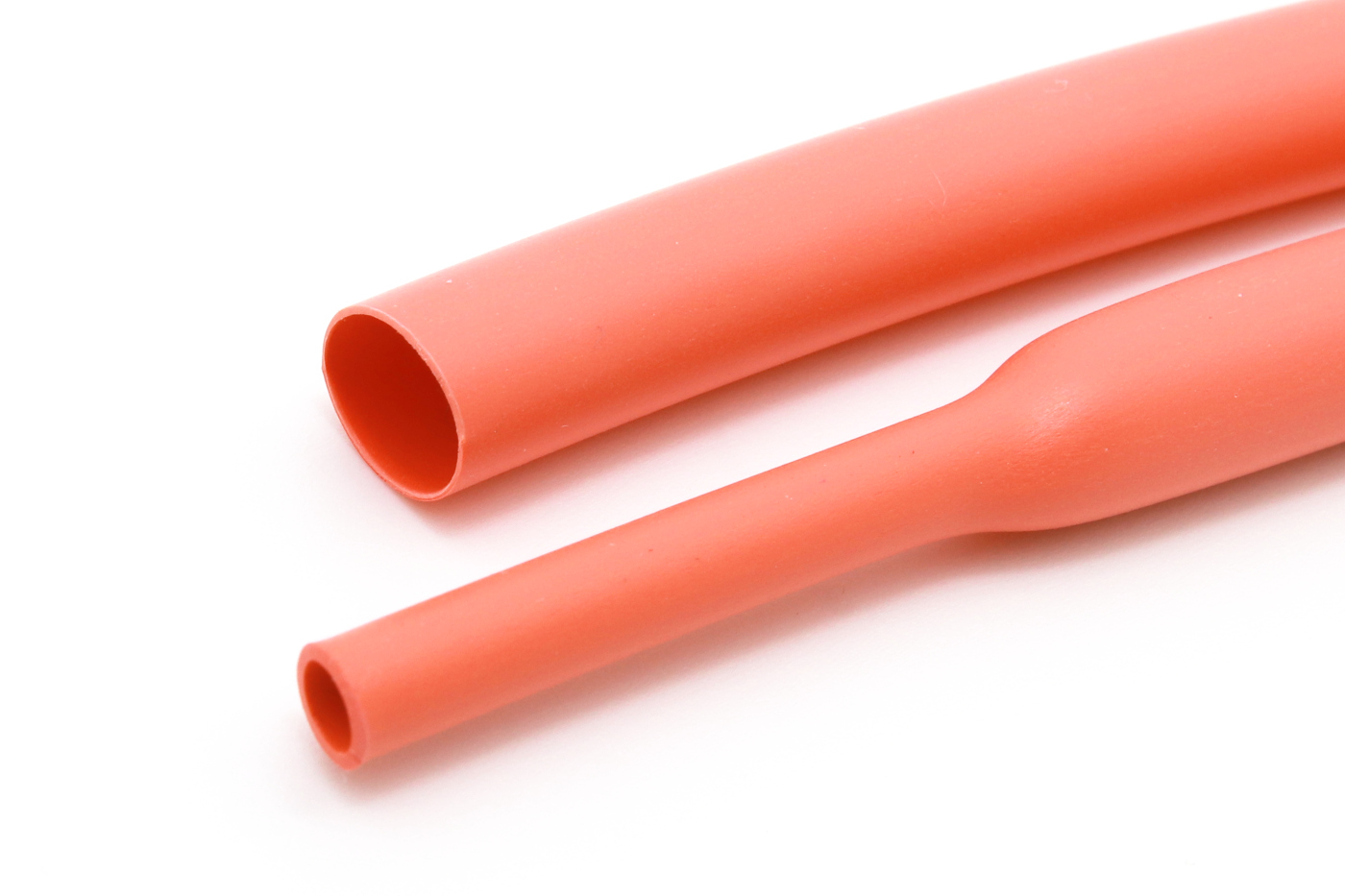 EVSW - Electric Vehicle Single Wall
The EVSW (VOLINSU Tubing) was specially developed for the demands of e-mobility.
The hose serves the following application-specific aspects in the - usual - excellent TE quality:
• Easy identification of higher voltage circuits
• Can protect both components and cables
• Easy installation while maintaining flexibility
• Lightweight construction requirements are met
• Offers optimal thermal stability and electrical resistance
technical Information:
• Full Shrink Temperature: 90°C (194°F)
• Continuous operating temperature: -55°C to 135°C (-67°F to 275°F)
• Minimum shrink temperature: 70 °C (158 °F)
Ask us for more details!
To branches, such as the automotive industry, aerospace, but also in defense systems as well as the whole new energy sector, TE Connectivity offers high-quality and innovative products.