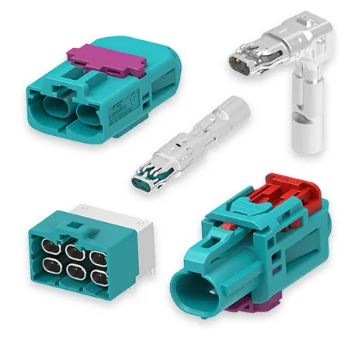 GEMnet Multi-Gigabit Automotive Differential Connectors
Automotive manufacturers are increasingly designing applications/architectures utilizing multi-gigabit (10 Gbps+) data links. GEMnet multi-gigabit automotive connectors are designed to meet these requirements. Supporting data transmission up to 56 Gbps, TE's new fully shielded twisted pair connector system is designed to meet the requirements of current and next generation multigigabit Ethernet and SerDes applications.
Benefits
Automotive robust and compact
High bandwidth / data rates of up to 15 GHz / 56 Gbps
Support of next generation applications/ protocols
Suitable for STP, UTP and SPP cables
Applications
8K / High-resolution displays
To branches, such as the automotive industry, aerospace, but also in defense systems as well as the whole new energy sector, TE Connectivity offers high-quality and innovative products.