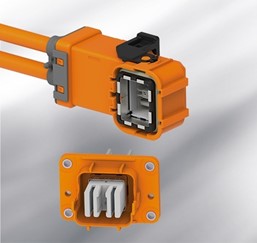 The HC-STAK 25 is a high-end HV connection system suitable for use in hybrid and electric vehicles. The HC-STAK 25 is specially designed for a safe and reliable connection between HV battery and inverter or power distribution and e-motor. With a rated voltage of up to 1.000 VDC and a current carrying capacity of up to 257 A at 85 °C ambient temperature, the HC-STAK 25 is capable of reliably distributing high power. In addition, the double-ended fork terminal system used provides an arrangement with low contact resistance while meeting requirements for tightness, shielding and contact safety in a compact housing.
Interested? Contact us!
To branches, such as the automotive industry, aerospace, but also in defense systems as well as the whole new energy sector, TE Connectivity offers high-quality and innovative products.