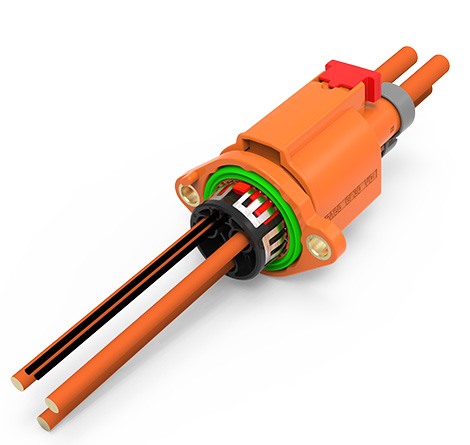 High-voltage accessories play a central role in hybrid and electric industrial and commercial vehicles. Whether for air conditioners, heaters, hydraulic pumps or electronic power steering, they ensure that the vehicle runs properly, safely and reliably.
The HVA HD400 accessory connector features a compact and adaptable design and allows 2 or 3 conductors to be connected to the same interface. The HVA HD400 can handle up to 1000 VDC and 60 A (at 80°C). With an operating temperature of -40°C to 140°C, dust and water protection ratings of IP68 and IP6K9K, contact position assurance (CPA), and the ability to withstand transmission-level vibration, the HVA HD400 can operate reliably in the most extreme environments.
Interested? Feel free to contact us for more information!
To branches, such as the automotive industry, aerospace, but also in defense systems as well as the whole new energy sector, TE Connectivity offers high-quality and innovative products.