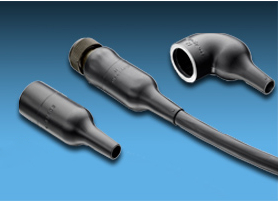 INSTALITE Molded Shapes - a very light weight product!
InstaliteIntroducing TE Connectivity's (TE) new Raychem brand INSTALITE light weight molded parts, offering up to 30% weight savings when compared to similar products due to TE's extensive knowledge in material science. In addition to being lighter weight, INSTALITE molded parts also offer resistance to abrasion and high temperature fluids, with a faster recovery time to help enable lower installation costs.
INSTALITE products meet the requirements of VG95343 Parts 6 and 18 governing heat shrinkable components.
Interested? Contact us!
To branches, such as the automotive industry, aerospace, but also in defense systems as well as the whole new energy sector, TE Connectivity offers high-quality and innovative products.