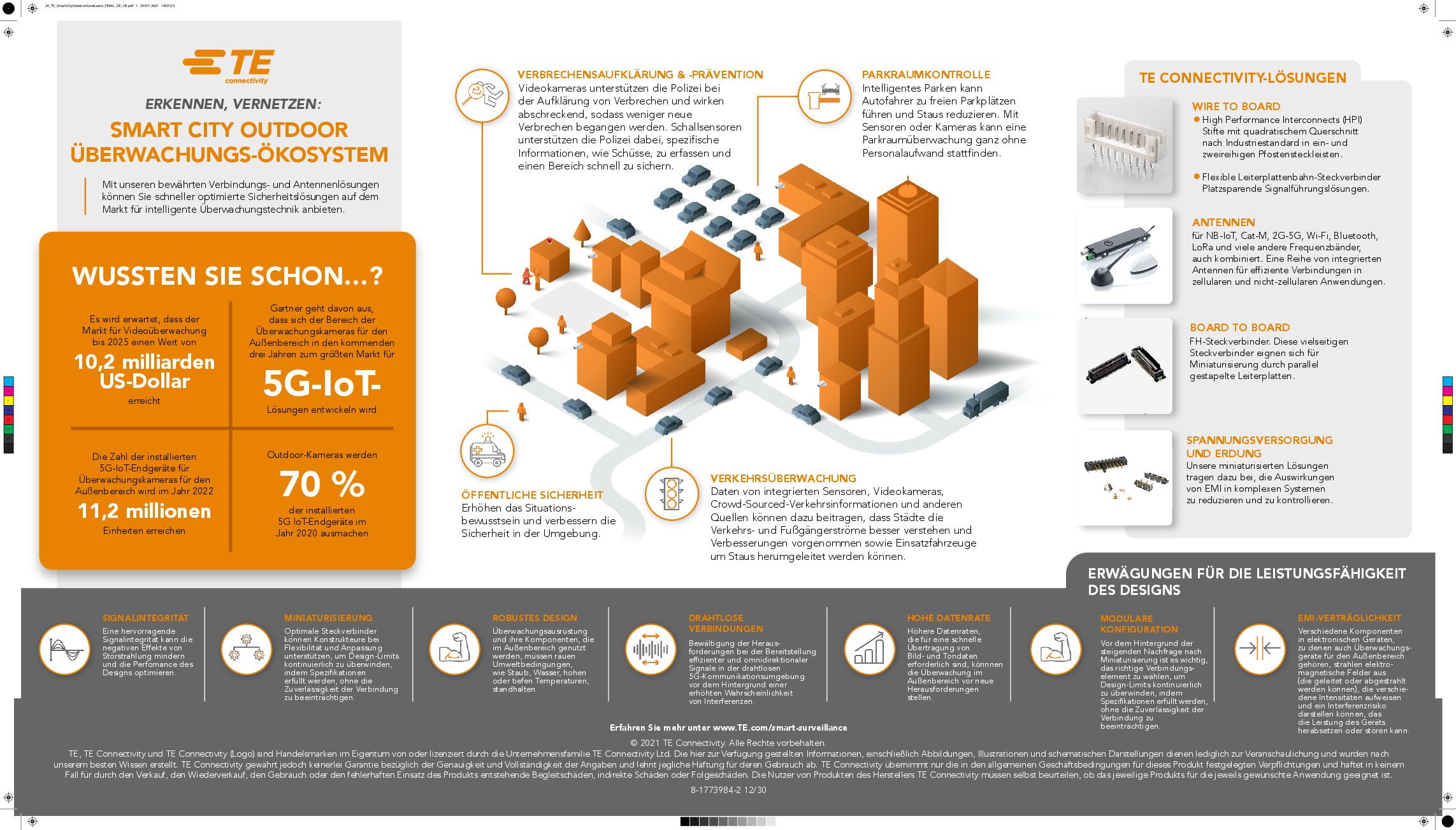 Connecting People to the Cloud – and Each Other.
People everywhere increasingly rely on connectivity solutions to stay connected, productive, and informed. Today, municipalities, distribution companies, internet providers, and hyperscale data centers are using advanced connectivity to efficiently manage the technology required to operate the services crucial to competing globally and essential to sustaining the well-being of communities around the world.
Driving this evolution are innovative connectivity solutions for collecting data, distributing power, and transmitting signals. These solutions are making possible more robust data networks and reliable performance in critical services and emerging applications. From custom antennas and sealed connectors to lightweight cabling and multi-property sensors, TE solutions are helping transform traditional technology into smart infrastructures: with intelligent street lighting and buildings, on-demand transit systems, and real-time smart meters – for public parking, home utilities, personal devices.
www.te.com/commerce/DocumentDelivery/DDEController?Action=srchrtrv&DocNm=8-1773984-2-Smart-Outdoorsurveillance-de&DocType=DS&DocLang=German&DocFilename=GER_DS_8-1773984-2-Smart-Outdoorsurveillance-de_0420.pdf
To branches, such as the automotive industry, aerospace, but also in defense systems as well as the whole new energy sector, TE Connectivity offers high-quality and innovative products.