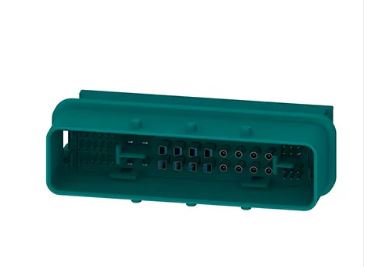 Modular-Hybrid Data Connectors - NET-AX+
The next generation of automotive zonal and infotainment architectures require an increasing number of high-speed data connections in increasingly smaller PCBs. To meet this challenge, TE`s new NET-AX+ modular hybrid connector system supports high-speed differential and coaxial data transmission as well as signal and power connections within a single connector assembly. Featuring a customizable and modular header design, it offers up to 50% reduced PCB footprint and 80% fewer mating assemblies.
Benefits
Compact modular design enables up to 50% of PCB space reduction
Possibility of integrating coaxial and differential data, power and signal contacts in a single connector assembly.
Customizable and modular header enables up to 80% fewer connector mating assemblies.
To branches, such as the automotive industry, aerospace, but also in defense systems as well as the whole new energy sector, TE Connectivity offers high-quality and innovative products.