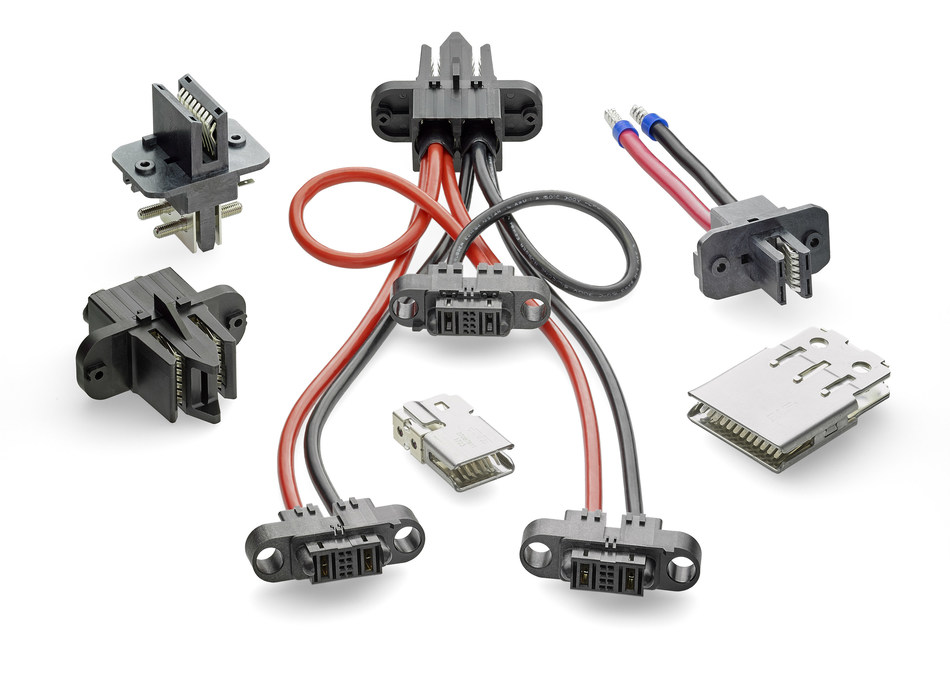 Busbars and busbar connectors are an efficient method of distributing power in a system, transmitting high current power from source to load. Combining TE's busbar knowledge and broad connector portfolio provides the expertise to develop optimized power delivery solutions for customers. Busbar benefits include space efficiency, ease of installation and upgrade, hot pluggability and power optimization. Our solutions meet a wide range of current ratings for Racks, Server, Battery and IT Shelves. TE Connectivity delivers Power Distribution solutions in Data Center, Industrial control and Automotive markets.
NEW 125A Dual CROWN CLIP JUNIOR Connector
TE's new 125A Dual CROWN CLIP Junior power connector for 5mm busbar adds to the wide range of existing current rated connectors and can provide a means for distributing power within a system. This solution was designed to reduce server complexity and provides a separable connection that ease assembly, inspection, and troubleshooting.
High Voltage Busbars
To connect various high voltage (HV) components to the HV system, TE also delivers a wide variety of busbars. In cooperation with the customer, these can also feature TE's Bus Bar Insulation Tubing (BBIT).
Featured Products
Power Busbar Connectors Family
AMP Power Tap Connectors
AMPOWER Wave Crimp System
CROWN CLIP Connectors
CROWN EDGE Connectors
CROWN LINE Power Connectors
FLATPAQ Connectors
ICCON Single-Pole Connectors
Pluggable Busbar Connectors
RAPID LOCK Quick Connect / Disconnect Connectors
To branches, such as the automotive industry, aerospace, but also in defense systems as well as the whole new energy sector, TE Connectivity offers high-quality and innovative products.