DWHF - Dualwall, halogenfree heat shrink tubing with EN45545 R22 @ HL3 specification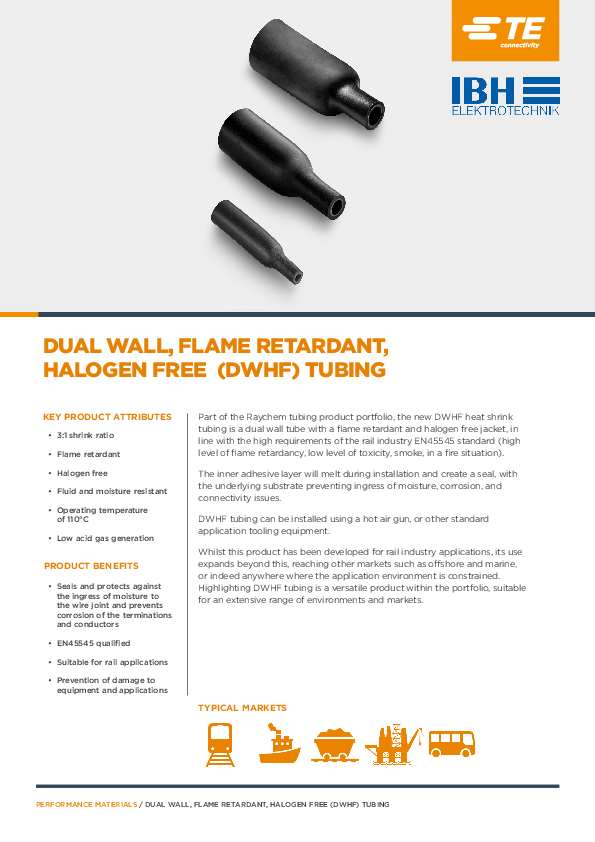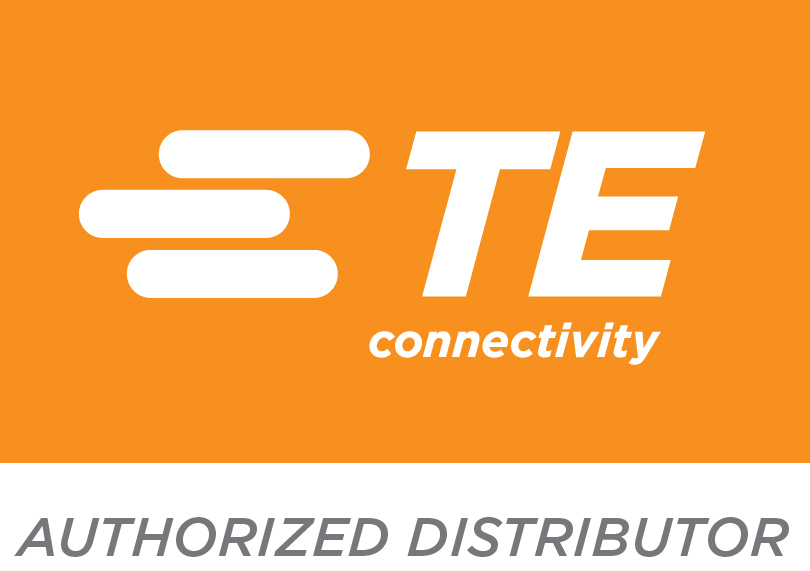 A high degree of flame retardancy, low toxicity and smoke development in case of fire according to EN45545 standards - this is what makes the new Raychem product family "DWHF"!
As a new member of the Raychem heat shrink tubing portfolio, the new DWHF tubing now also addresses the railway industry with the explicit requirement of the EN45545 specification. The high and sensitive requirement profile must ensure that in the event of fire, a high degree of flame retardancy, but also low toxicity and smoke development, ensure the greatest possible personal protection.
As with all shrink tubing, processing is usually carried out using a hot air blower.
The main facts of the DWHF:
3:1 shrink ratio
double-walled (adhesive coated on the inside)
halogen free
110°C operating temperature
EN45545 specified
To branches, such as the automotive industry, aerospace, but also in defense systems as well as the whole new energy sector, TE Connectivity offers high-quality and innovative products.